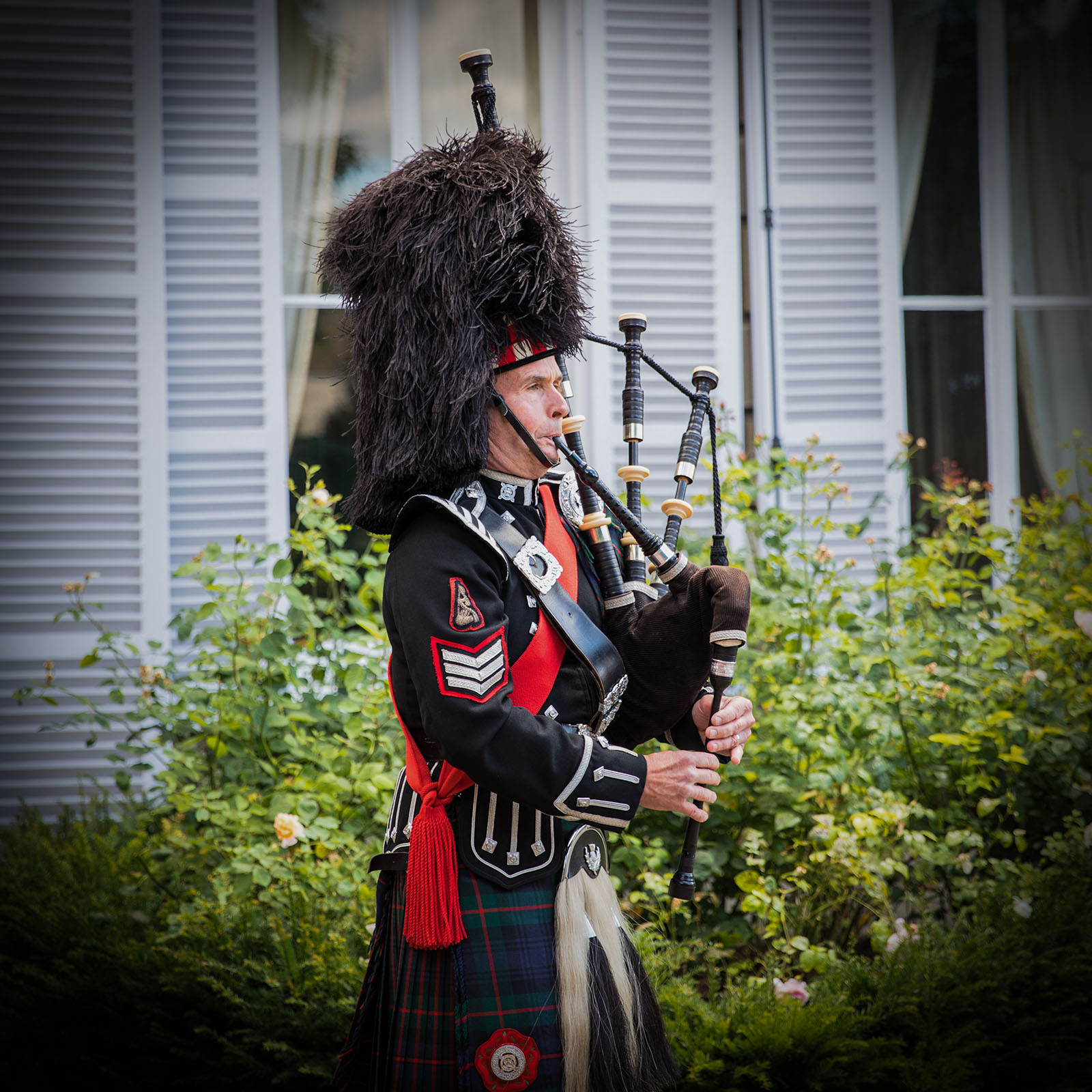 Selecting a Bagpiper for your event can be a bit of a minefield. Unfortunately it's all too easy to select a Bagpiper that really is just not up to standard. Do make sure that whichever Piper you select that he or she can play as well as looking the part. Just make sure you hear them play online before booking, a Bagpiper with limited ability sounds truly awful and can potentially ruin your event.
Click here to hear and see me play.
Scroll down to enquire about Tuition
Cliff began competing at the age of twelve and is currently playing and competing with City of London Pipe Band. He is also available for tuition and able to arrange on line lessons if required. 
Whether it be planned in advance or a last minute decision, Cliff's varied range of experience and high standard of playing allows him the ability to adapt to any special occasion.
Cliff has vast experience playing at weddings, funerals, corporate events all over the country and overseas.  Click on the Events button and submit the enquiry form and Cliff will get straight back to you.
Hire Cliff for Weddings, Funerals, Parties, Burn's Night, New Years Eve. No booking fee.
Having a Bagpiper at your wedding is a useful way of introducing the various stages throughout the day.
How a piper is used is very much a personal matter.
Cliff can use his past experience to help you decide the best format to meet your requirements.
Here are some popular options;-
• Piper plays guests on arrival stopping 5-10 minutes before the bride arrives.
• Piper plays to signal the bride's arrival.
• Piper plays outside as the bride and groom exit from the service.
• Piper plays during photos.
• Piper can also be included in photos if required.
A Bagpiper can play at various stages of the proceedings and will play appropriate tunes based on the family's specific requirements.
Cliff is highly experienced and respectfully sensitive to such occasions which can often be very sad. Cliff will discuss and honour your personal wishes as well as any last minute changes or requirements on the day.
Cliff is a very experienced tutor who earned the role of Pipe Sergeant in The Pride of Murray, University of Bedfordshire, and City of London Pipe Bands. This role involves tuition and mentorship at the highest level. 
Cliff teaches all age groups from beginners through to advanced, and provides lessons from his purpose built studio, as well as online.
If you would like to make a booking or just contact me to ask a question about your event or tuition, then please use the booking form below. Give me as much information as possible, especially date and location if enquiring about an event.